Fast, efficient, and read immediately
Get in touch with your customers quickly and efficiently through a simple SMS. The message is immediately
read after just a few minutes.
Discover all the benefits we offer to manage more easily a campaign SMS.
Send secure, automatically sending, SMS can be easily tracked, GR.
Send SMS quickly on any network!
Send a custom sms campaign. The messaging service is of the highest quality, up to 100 SMS per second, with guaranteed visibility and sending text in real time. Do you want to change something in your text? Stop sending and resume when you're ready.In addition, for each messaging, you have a receipt that includes specific time and the actual result. Your SMS will always arrive safely at destination.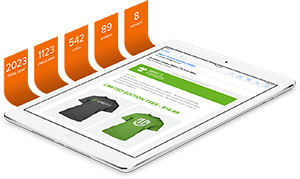 SMS campaign without duplicate numbers!
Are you sure removing duplicate numbers, thanks to automatic control, both during the phase of importing, and to the sending of messages. Moreover, you can filter the numbers with an invalid format (for example, those that include letters or do not have a sufficient number of digits), and thanks to an error code, you can "clean" list after each item.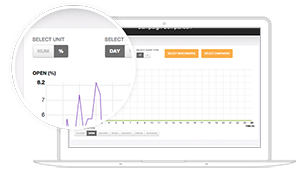 SMS campaign with effective list of phone numbers
The platform allows you to act, to stop or delete numbers from the list. But you have other advantages, since you can see in real time SMS messages that have not been sent. And knowing that there is nothing more annoying than receiving an SMS at night so you can avoid sending messages during the night. There is a special function "do not disturb". Good manners can have a word to say on the success of SMS campaign!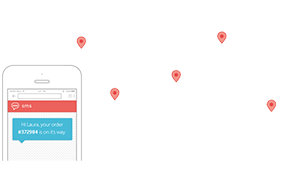 Campaign custom SMS sender
Our platform allows you to pinpoint precisely the sender (eg your company or services). During installation, you can describe the dynamic fields such as: name, city, etc. You are over 41 such areas available, each with a maximum of 100 characters, endless groups of senders and even can specify different senders for each message sent. The more clear the message, the stronger its impact is!
Unlimited lists
Our sms marketing platform allows you to create an unlimited number of subscriber lists, including relative statistics and personalization capabilities. The outcome? Benefits of multiple programs in one, at no additional cost. This feature allows you to work much faster and more efficiently with different sites or clients. The unlimited list option is also very convenient for agents!
Unlimited groups
With the help of the program, you can create an unlimited number of groups registered with a company list to which you can send different messages. Do you need conclusive examples? The best customers, suppliers, potential customers, distributors, and the list can continue. Each recipient may belong to one or more groups, but they can receive a single message on the text submission session. And that's not all: you can also choose to create user groups without a conclusive classification, specifying the number of subscribers.
Customize your recordings
Customize the structure of specific domains in your records. All campers are dynamic, with tags that change over the message. Do you want more? During the configuration phase, you can define custom fields (for example, first name, gender, city) of up to 100 characters for each 41 personal data fields
Importing contacts
Import is much more "evolved". You can check the consistency ratio during the import phase. For example, if a number has already been unsubscribed or suspended in "Waiting for confirmation" mode, it will not be able to load. More than that, you can manage your own situations, for example, if you know that a certain number is associated with a different user or other number of SMS, you can choose the best option for you and for the recipient.
© | Romanian Companies, Str. Tribunul Dobra, Nr. 18-20, 310101, Arad, Romania